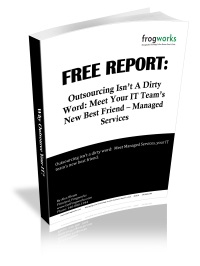 Read This Guide, And You'll Discover:
The source of costly security breaches and other business disruptions - and how these failures are completely preventable.
How to achieve greater return-on-investment (ROI) on IT costs while still channeling into existing in-house IT resources.
How to avoid expensive computer repair bills, and get all the computer support you need for a low, fixed monthly rate.