Are You Fed Up By Constant Computer Problems, Lack Of Responsiveness, Or Slow Support From Your Current IT Company?
Do You Just Want Your Computers To Work The Way They're Supposed To, So You Can Focus On Your Business? If So, You've Come To The Right Place!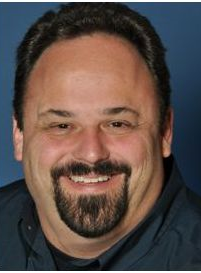 Not returning your calls fast enough…
Not keeping you in the loop…
Not fixing things right the first time…
Never following up on your requests?
From the Desk of: Alex Bleam
Principal, Frogworks
Dear Fellow Business Owner,
It just amazes me how unreliable and arrogant some IT services companies are…
When you call them for help, you end up talking to their voice mail. When you finally get them on the phone, they make you wait hours – even days – before they actually get your problem resolved. Sometimes it never seems to get fixed, and it's easier to find a work-around or simply fix it yourself than to call your IT provider!
Even then, a lot of them take longer than they promised, nickel and dime you over everything, and, as a final insult, they act like they're doing YOU the favor!
Enough Is Enough!
I think it's about time someone finally got it right. That's why we decided to start a "one company revolution" and committed ourselves to delivering fast IT support for businesses who just want IT problems handled quickly and correctly.
Although I don't think this is an amazing concept, it still surprises me how many so-called IT experts don't get it right – and the truth is, you shouldn't have to tolerate (or pay for!) low-quality IT support.
When searching for IT companies, you understand the pitfalls and gotchas of a lot of other IT companies. My report covers those topics and much more. I would like to offer you my free report to help you.
A Free Report To Help You Find Your Next, Right For You, IT Company (Frogworks)
As a prospective client, I'd like to give you our free report, "The Business Owner's Guide to IT Support Services and Fees". In this report you will learn what to expect to pay for IT services and how to get what you need, not what some company who does not know you THINKS you need.
Fill out the form on the right of this page and we will send you this report so you can help yourself find the RIGHT IT guy for your company.
Why Are We Doing This?
Some people think we are crazy for exposing what other IT companies are doing. They say, "Aren't you afraid people will just take the report and hire someone else?" The truth is, some people might – but we know that most business owners are just honest people trying to find someone they can trust to fix and maintain their computer network, and they are looking for an honest and trustworthy company to do just that.
And since there's a good chance you've been disappointed, let down, and even burned by a less-than-competent IT provider, I want to give you a risk-free way to find the right fit for you.
After All, Don't You Just Want The Stupid Thing To Work The Way It's Supposed To?

I've been working with Frogworks since 2005. They are always professional, and respond very quickly to our problems. Their willingness to help (no matter how small our problem) tells us that we are important to them; and that's a great feeling! Best of all, they've made all of our systems, including backups and firewalls, run without a hitch.
John T. Modic
M.D., Owner
Academy Dental Care

Having Frogworks handling our network has allowed for me to focus my attention on the business matters at hand. I know without any doubt that if something is wrong; Alex will be here to fix it. If the problem is complicated his knowledge of the inner workings of our business will aid in his suggestion for a solution. He is always looking out for our success without regard to how it will benefit him personally. A rare quality in a personal or a business relationship.
Jacki Taylor
Practice Manager
Southern Maryland Oral and Maxillofacial Surgery
Frogworks' customer service is over the top; very professional with the client. Their specialist came out to the site, and addressed all our needs relating to the computer issues we were experiencing. He was very diligent, professional, answered our questions, explained to us what he was doing every step of the way, using plain English – no geek speak. The biggest benefit I received was prompt and immediate turn-around time.
Kendra Allen
Branch Manager
Galen Terrace, Eagle Point Management
What I like most about Frogworks' services is their fast response, efficiency, knowledge, and professionalism. We called late in the day, they were here in an hour and had us up and running within the hour, and they had never previously worked on our network. We now have someone to go to when have technology issues.
Karina Wilkey
Controller
Good Stuff Eatery
Would Your IT Guy Tell You If?
Your IT systems truly secured from hackers, cyber criminals, viruses, worms, and even sabotage from rogue employees? If you're not getting weekly security patch updates from your current IT person, you're probably not secure.
Your backups configured properly to ensure that you could be back up and running again fast in a disaster? In 99% of the computer networks we've reviewed over the years, the owners were shocked to learn this wasn't happening.
You could utilize more efficient cloud computing technologies make it easier to work remotely?
Your systems optimized for maximum speed and performance?
You unknowingly allowing your employees "paid time off" to surf the web to their heart's content, watching crazy cat videos, or looking for another job?
Here's How To Get Started… Fill Out The Form On The Right, Or Call Our Office Today At 240-880-1944