We have come to a day and age in which we are all trying to navigate a candidate-driven job market. This can be both a good and a bad thing. On one hand, you've got candidates being pickier about their next move, which means that retention rates are getting higher, and it seems to be a better fit for both sides. On the other hand, you've lost a lot of negotiating power, especially if you're working with a strong, well-rounded candidate that is wanted by multiple different companies. Dallas has the fifth-largest tech labor force in the US, behind Silicon Valley, D.C., and New York City. According to the same website, CBRE estimates that more than 160,000 DFW residents work in the technology field. With so much competition, it can be hard to hire and keep great talent. However, the best way to do that is to build a company culture worth believing in.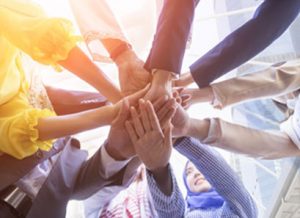 There are three steps to building and maintaining your company culture:
Lay it out
Implement
Study and revise
Lay It Out
In order to build a company culture, you've got to lay out what you want it to look like. Are you trying to build a "work hard, play hard" environment? Do you want to keep it buttoned-up and professional? Maybe you want to make your office dog-friendly or cater lunch once a week for your employees. Whatever it is, you have to start somewhere. Write down your company's values, mission, and goals. From there, you can find and attract candidates that have similar views. Come up with traditions that you can make specific to your company, that employees look forward to participating in.
Implement
Once you've got an idea of what you want to accomplish, put it into place. Introduce things slowly, and make sure your current staff is on board. From there, bring in your newbies and help shift the culture to what you want it to be.
Study and Revise
It is imperative to continue to study the culture and revise as needed. If you see that something isn't working, change it! I will say that consistency is key, so when you find something that works, stick with it. Building traditions, allowing employees to make friends with one another, and employee engagement are crucial to making it successful.
Building a company culture is extremely imperative to growing and maintaining a workforce. Now more than ever, candidates are looking for things that set companies apart – what will make your company a home rather than a steppingstone? Creating a culture and then hiring to fit within that culture makes retention much easier, as everyone has the same buy-in, beliefs, and values, and the expectations are set up front. Employees spend more time at work than they do with their own families, and they aren't afraid to ditch jobs that don't appreciate that. Appreciation goes a long way – as does a strong company culture.