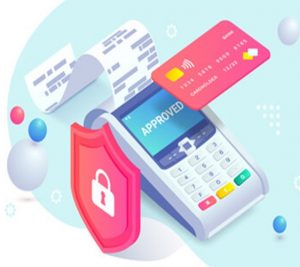 Check Statements Regularly
Don't wait for your bill to come at the end of the month. Go online regularly, especially during the holiday season, to view electronic statements for your credit card, debit card, and checking accounts. Look for any fraudulent charges, even originating from payment site like PayPal and Venmo. You should only buy online with a credit card. If your debit card is compromised, scammers have direct access to your bank funds. Any seller that wants a different kind of payment, like wired money, is a big red flag.
Skip the Card, Use the Phone
Paying for items using your smartphone is standard these days and is even more secure than using your credit card. Using a mobile payment app like Apple Pay generates a one-time-use authentication code for the purchase that no one else could ever steal and use. You just need your fingerprint, face, or passcode to make it hap-pen instantly.
Inoculate Your Computer
Swindlers don't sit around waiting for you to give them data; sometimes they give you a little something extra to help things along. You need to protect against malware with regular updates to your antivirus program. Better yet, pay for a full-blown security suite, which will have antivirus software, but also will fight spam, spear-phishing emails, and phishing attacks from websites (the latter two try and steal your personal info by mimicking a message or site that looks legit).
Look for the Lock
Never buy anything online using your credit card from a site that doesn't have SSL (secure sockets layer) encryption in-stalled—at the very least. You'll know if the site has SSL be-cause the URL for the site will start with HTTPS—instead of just HTTP. An icon of a locked padlock will appear, typically to the left of the URL in the address bar or the status bar down below; it depends on your browser.